NOAA updated recently added aerial images of the damage Irma caused in the Keys. The maps are available at https://storms.ngs.noaa.gov/storms/irma/index.html
Zooming in on Marathon, I managed to get a closer look at Pearl. She seems mostly upright. Hopefully, her rudder and steering gear weren't damaged. Ideally, it's just gel coat repairs. It could have been much worse!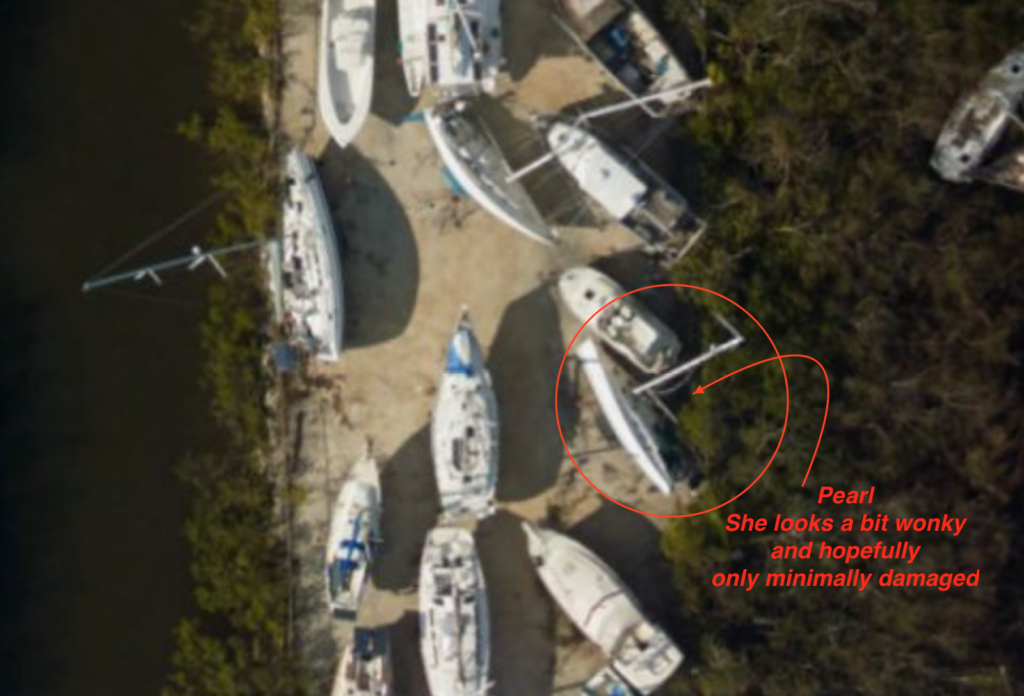 The marina staff should be back this weekend, and we'll know more. Keep your fingers crossed!!!